Air Force Hangars with Fosroc static dissipative flooring system.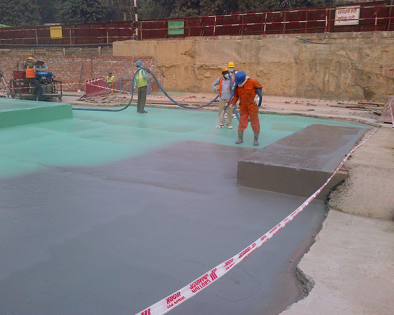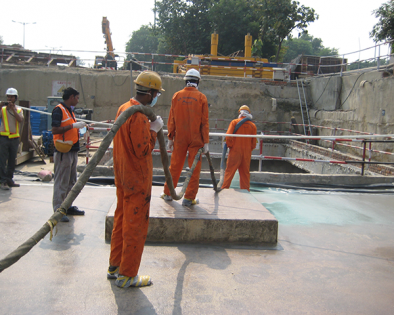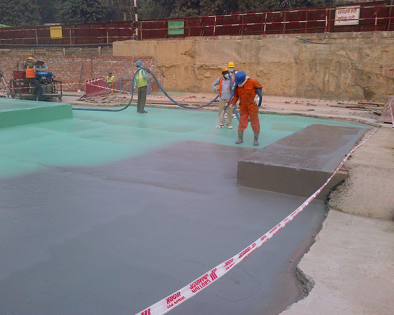 THE SOLUTION
Following the clients specifications and requirements Fosroc India provided the Polyurea WPE system, a fast setting, pure Polyurea elastomeric waterproof coating. The fast setting, adhesion, elongation properties was most suitable to be used in the roof area where landscape was supposed to come. The system was designed with different layers and the membrane is fully bonded with twin colour to the roof slabs. The twin colours helped the client to asses risk of puncture. In spite of system design installation, spraying in two colours was challenging, which helped the client to assess the risk of puncture.
THE BENEFITS
Since the Fosroc Polyurea WPE Waterproofing system has no drying time which meant the main contractor could proceed with finishing works without delay. The waterproofing work is on-going with Polyurea WPE system at different station roof buildings and is already proven to be extremely versatile with wet weather conditions.
Contact Prime Star Global
Unit E. #323 Callejon St. San Juan, Manila
Email: sales@primestarglobal.ph
Contact No.: 09323926017