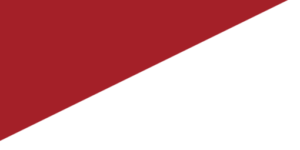 Must have excellent communication and presentation skills.
Carry out various Technical Service tasks such as field and site inspections, product testing,
product evaluation, product presentations and customer support.
Respond to all customer and sales support services and product inquiries.
Ensure the safety and quality of all products.
Carry out risk assessments and regular checks of all products in the market including those
already sold and installed by the consumers.
Monitor technical service performance via internal system designed to capture all technical
related requests.
Assist in ensuring the effective, accurate and efficient operation of all product test equipment.
Manage laboratory equipment maintenance ensuring it is safe, reliable and highly optimized.
Carry out process and product improvements that will enhance product features and
functionality.
Identify, assess and respond to potential risks accordingly.
Assist Sales Capability, Training and Development and Sales Support Team in performing product presentations.
Assist recycling and waste management of all products.
Candidate must possess at least Bachelor's/ Degree in any Engineering courses and equivalent.

Graduate of Civil Engineering, Mechanical Engineering and Architecture are highly recommended.

Preferably with 5yrs. minimum working experience in related field is required for this position

Strong Communication skills to enable effective interaction with application resources and technical

services.

Responsible, efficient, honest, results oriented, confident, competent

Can work with motivation at minimum supervision, customer, and solution oriented.

Preferably with Driver's License.
Contact Prime Star Global
Unit E. #323 Callejon St. San Juan, Manila
Email: sales@primestarglobal.ph
Contact No.: 09323926017